Software for 3D Printing – Best CAD Software in 2020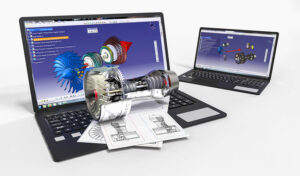 Image link ; Source:3dnatives.com
3D printing has leaped into unimaginable progress in the last few years. From manufacturing to the medical industry, experts depend on technology for life-like 3D models. Either it's about prompt results or enhancing the efficiency of design, additive manufacturing has never ceased to impress everyone. Its capabilities are surging and we look upon the technology for handling greater and bigger tasks single handily.
However, how is that possible without the help of sophisticated 3D CAD applications? Every 3D printing process starts with a 3D design. And, to make this design feasible and efficient, one needs to depend on the advanced CAD software for building intricate models and designs. Hence, it is important to find the best choices available out there.
The niche about 3D Printing is advancing with an exponential pace. And, so are the choices for intuitive 3D modeling apps. Given the worth of these applications, almost everyone desires a worthy 3D CAD app to accomplish the designs. And, why not? These apps have the power to make or break the entire process.
So, without wasting much time, let's find out the best CAD software trending in 2020.
Best Pick for 3D CAD Software
There are many things that come into play when considering the best app for your 3D modeling needs. Starting from the ease of use to the results it provides, there are a number of parameters that lets you decide which one to choose.
We have curated a list of some of the best applications recommended after close inspection. These are worth your try, and offer huge benefits to the users.
1.     AutoCAD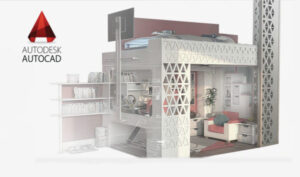 Image link; Source:3dnatives.com
AutoCAD is an amazing option for professional users, created by Autodesk. When talking about its capabilities, there is a lot to praise. It is a versatile tool that includes a variety of features. One can attach as well as import data from files like PDFs, create tables with the data extracted from these files for clearer presentation and use annotations to their designs. Isn't that cool?
AutoCAD Features
It allows users to create intricate designs with detailed finishing. Plus, you can use the web as well as smartphone applications, as per your requirement. Moreover, the software includes pre-loaded details of designing doors, windows, etc. You can make use of plugins for an easy design process as well. The conversion of 3D models into the STL version is smooth and lets 3D print right away.
AutoCAD is available in two versions: Free and Paid. However, the free version is available for educational purposes and accessible to students and teachers. For professionals, the software charges $1449/year.
When to Choose AutoCAD?
If you have huge experience working with 3D models and have expertise in programming models with the help of algorithms, you may love to work around with this fully featured modeling tool for professionals.
2.     Cura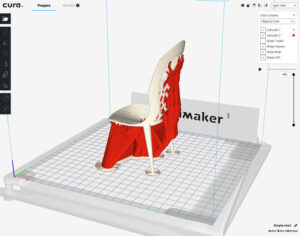 Image link; Source:invisioncic.com
Paying a hefty amount monthly or yearly doesn't seem like a choice for yourself? Do not worry, there are a few open-source CAD apps that are equally competitive as the paid ones. And, Cura by Ultimaker tops that list. With integration with a large array of 3D printers, it is available to most of the users for free. Being economical, the app is mostly chosen by those who are beginning to experience the world of 3D printing.
Favorite among beginners, the app is highly user-friendly and easy to use.
Cura Features
The app allows the modifications and adjustments of settings for taking the 3D printing results to the next level. Plus, you can monitor all the 3D printing activities using the single user interface. The best part is that it can work on multiple networks and is compatible with a variety of file formats including STL, 3MF, OBJ and more.
Above all, it offers a simple learning curve that comes handy for new users. Although there are a few limitations such as restricted view angles, the app does offer a plethora of benefits to beginners.
When to Choose Cura?
If you are a beginner with a limited budget, you can start with Ultimaker Cura. It offers a great learning experience and amazing perks for customization of the 3D designs.
3.     Fusion 360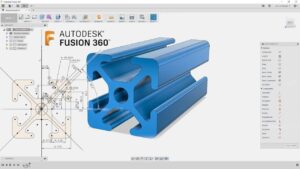 Image link; Source:pinimg.com
One more offer from Autodesk, the Fusion 360 CAD app. You can consider this choice to be the most powerful CAD software available around. The company has done its best to bring a different segments of work together. One can unveil the power of manufacturing, designing and engineering the models together with the assistance of one CAD software.
Overall, it offers unmatched features for everyone who seeks the highest results with 3D Printing. Using Fusion 360, one can streamline the complete production process for faster results.
Fusion 360 Features
Wanting to explore the facets of 3D printing at its best, Fusion 360 is there to help. As the name suggests, the app includes features that covers the entire requirement of the production cycle. From early testing using the simulation tool to generating unrivaled 3D models by letting users decide the manufacturing constraints smoothly.
Users can edit designs faster than possible with any other app out there. Plus, users are in complete control of the shapes, letting one print almost any shape one desires to create. Lastly, the pricing would depend on your usage length. If you wish to pay monthly, it's for $60 per month. However, if you are willing to subscribe for a complete year, you will be paying $40 per month.
When to Choose Fusion 360?
Those designing the mechanical parts with complex designs and for high efficiency would like nothing better than Fusion 360. Created
The Conclusion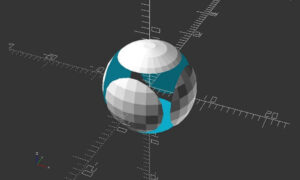 Image link; Source:sculpteo.com
Choosing the best CAD app depends on your use, expertise as well as budget. However, compromising for some unworthy software would only lead you to unsatisfactory results. Hence, it is important to take the quality and success of CAD applications into account when looking for your particular option.
The listed tools above have proved their term and are highly capable.  So, do not forget to pick from the list before you make the final decision. You surely would love 3D printing when able to achieve the desired results. And, these choices would certainly help you do so.