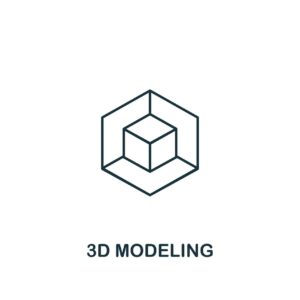 If you've just recently begun exploring the magical world of parametric 3D modeling, it's recommended to start with the basics so that you can better understand the very essence.
Since we live in a world where modern technology intertwines with every segment of our lives, 3D modeling is done using computer software to design systems of objects that put together real-world behavior with model components.
Such parametric models use surface, solid, and feature-based modeling tools for the design that allow them to manipulate all attributes of an object or a system. Through parametric modeling, it's quite possible to determine different c lasses of shapes, not just specific samples.
Parametric modeling allows the changing of interlinked attributes and their features automatically. The main goal of all this is to make editing the shape a lot easier than before. Instead of changing all the parameters, it's now possible to change only once, and the automation will do the rest.
Put– parametric modeling allows you to lay out all the steps necessary to create a certain shape.
The Parametric Modelling Process
A set of complex mathematical equations is what makes up the parametric modeling process, as this is what determines the real project information and makes a model legit.
Modern technology allows for the most advanced information examination techniques that provide a wide range of viable modeling solutions. With that in mind, there are two basic parametric representation models:
CSG or Constructive solid geometry
BR or Boundary Representation
These two types offer numerous advantages to product design engineering service providers and CAD 3D modeling professionals such as:
More flexible designs
A wider range of ways to view models
Improved product visualization
Reduced time of an engineering cycle
Increased efficiency
Much quicker design turnaround
Five parametric 3D modeling tips for beginners
If you're a beginner 3D modeler and you want to improve your skills, here are five useful tips that will encourage you to keep going and discover where your true potential lies.

1. Get to know your modeling software
Everything starts and ends with your modeling software. This is the tool that helps you create 3D models, and the more you know about its functionalities, the more options, and the possibilities you have. More importantly, it's essential to find 3D modeling software that suits your knowledge and skills.
There are software tools for beginners that provide a good introduction to help you learn the basics such as Tinkercad, Netfabb Basic, Blender, or Sketchup.
2. Take your time
3D modeling isn't easy – it takes time to acquire the right knowledge and skills.
Patience, effort, mindfulness, perseverance, and time are key elements you need to master to achieve your goal and surpass the beginner level. The more tricks you master, the more professional you'll become. Start with something simple to something more complex.
3. Tutorials can greatly help
The beauty of the internet is that you can find tons of most excellent 3D modeling tutorials for beginners. There are forums, manuals, guidelines, tips, video all over the net.
You can easily engage with professionals and experts from all over the world to answer your questions and make things clearer for you.
You can also get in touch with a professional company like IndiaCADworks Team and learn from the best to save time and effort.
4. Simplicity is the key
Before you start, keep in mind that it's always better to work smart rather than hard. Start small so that you can move to more complex objects as you progress.
Start with simple objects like pyramids, spheres, and cubes to get some confidence and feel comfortable to try something a little more complex. This is the best way to build your skills.
5. Printer's build area matters a lot
The size of your printer's build area matters a lot – you want to make sure that your design fits the printer's capabilities. This building area is also essential to avoid visible lines or seams, as well as poor aesthetics, especially when it comes to cutting a bigger model into smaller pieces.
3D Parametric Modeling tools to use
Now that you know some of the basics and where to start, we will make a few suggestions on which 3D parametric modeling tools you can use to gain even more confidence and feel comfortable with your skills.
Keep in mind that 3D modeling and printing are the future of design, so the more you know, the better off you'll be. Here are the top three 3D CAD tools that will shape you into a modeling professional.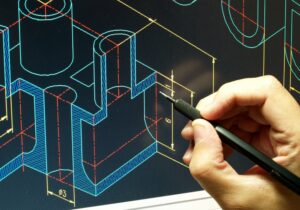 1. Solidworks
If you love working on mechanical parts, Solidwork should be your software tool number one. Even though this is a tool for modeling professionals, it's perfect for 3D designers and engineers as well. With Solidworks, you will be able to create efficient and fantastic product designs and advanced models.
2. FreeCAD
FreeCAD is our next recommendation in line, simply because it's free, aside from being extremely useful, especially for beginners. It has a very intuitive and user-friendly interface, and it's an open-source 3D modeling software that provides numerous easy-to-understand features. FreeCAD is perfect for mechanical engineering or architecture.
3. Creo Parametric
Our number three here is perfect for working on industrial designs, as it allows you to create the most complex 3D models. The first two tools are more suitable for beginners, while the Creo Parametric is more suitable for the advanced level.
What makes it so good is that it provides lots of excellent features that are aimed at adapting 3D models to manufacturing environments.
By learning the basics of parametric 3D modeling, you can say goodbye to traditional 2D drawings because parametric 3D modeling offers some advantages that greatly benefit 3D modelers, designers, and so on:
Flexibility in producing advanced designs
Variety and versatility in ways to view designed models
Improved visualization
Simplicity
Automation
Time and effort saving
Reusability of existing design data
Increased efficiency
Fast design turnaround
Interoperability between downstream applications and 3D parametric modeling
These basics will allow you to become a professional modeler or a product design engineering service provider with ease, using only your skills and the best 3D parametric modeling tools. Now, take your time and allow this knowledge to soak in before you make your first move.