Outer Space Logistics – Luca Rossettini- Ep 109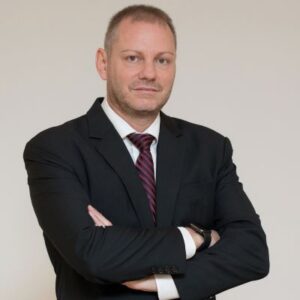 Luca Rossettini is the CEO and Co-founder of D-Orbit, Expert at the Space Advisory Group of the European Commission. He is an Aerospace Engineer with a Ph.D. in advanced space propulsion, awarded with honors by Politecnico di Milano.
Early in life, his goal was to be an astronaut, but he was not selected. So, he pivoted and started his company.
His company runs logistics for satellite operators. Think of a telecom company that needs a satellite put into orbit. D-orbit will handle all the logistics of getting this satellite in position.
Number one tip:
D-orbit is Luca's 3rd company. He has learned that the initial team is very important. Need everyone fully committed.
Contact info:
Website: www.dorbit.space
Email: ceo@dorbit.space