Freetime Solutions- Barry Coziahr – Ep 133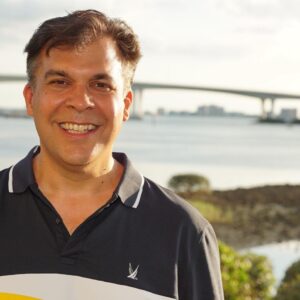 Barry Coziahr is a serial entrepreneur and co-founder of Freetime.Solutions, a virtual personnel agency that helps small businesses, one-man-band entrepreneurs and professionals build a powerhouse team of virtual assistants.
I personally have a lot of experience with virtual assistants. I have been using them for years now to free up my time and scale my business.
Number one tip 
Take the time to train people, get some help so you can expand your business.
Contact info
https://www.freetime.solutions/downloads
Today's Episode is Sponsored by MFG.com 
Are you an engineer or designer looking for reliable and skilled manufacturers to bring your designs to life? MFG.com, the world's largest online manufacturing marketplace, connects you with over 10,000 suppliers across the globe. Browse the directory, or submit a Request for Quote and receive an average of 4 quotes from US suppliers. MFG provides access to a wide range of manufacturing capabilities, including precision machining, injection molding, and 3D printing, so you can find the right supplier for your specific project needs.

Signing up for MFG.com is quick and free, and gives you the ability to manufacture your engineering designs efficiently and effectively. So why wait? Sign up for MFG.com today and take your engineering and design projects to the next level. Again, Visit MFG.com to sign up today.
The Engineering Entrepreneur Podcast is produced by Scott Tarcy, President of CADdesignhelp.com. You can reach me at [email protected]