Liquid Instruments- Daniel Shaddock – Ep 125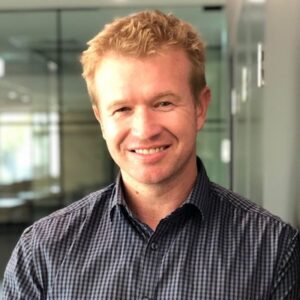 Daniel Shaddock is the CEO and Founder of Liquid Instruments (LI). LI makes high precision scientific equipment.
They take the complexity of the physical world and push it into the digital world using software and high-powered computers.
Some of their devices are used by NASA on the space shuttle. They are measuring changes along the lines of a nanometer over the distance of a mile in space.
Even though they have some very high-tech tools, they are also making simpler measurement tools used at the university level. One of their more popular tools is the Moku Go.
Number one tip:
Things will take longer than you expect but don't lose hope. Set aggressive goals, it's better to set aggressive goals and miss by 20% than set easy goals you will hit.
Contact info:
This week's episode is Sponsored by Onshape.
Onshape is the only cloud-native product development platform featuring professional-grade CAD and data management. With Onshape, you no longer need an expensive workstation – all of the heavy lifting is done in the cloud – things like rendering and creating large assemblies can be done on inexpensive devices.
Onshape is a professional tool like Solidworks. It was actually created by the same founders as Solidworks.
I have used Onshape and if feels just like Solidworks, with all the same commands. So, if you are a current Solidworks user, it's a very easy transition.
I highly recommend the engineers and product developers listening to consider using Onshape for their businesses.
You can try it for free at Onshape.pro/EngineeringEntrepreneurPodcast or click the link in the description.