Video Game Entrepreneur – Beau Button – Ep 126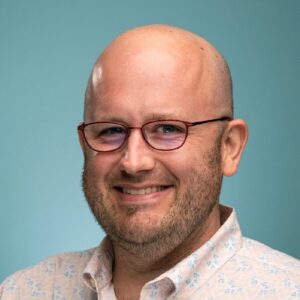 Beau Button has a very interesting story and spends a majority of his time outside of work building through 3D printing. He has a background in computer hardware and software. Atlas Reality builds video games as a consultancy and builds their own games.
We talked about the process of building location-based games. Beau says "It's a nightmare building these games". It's refreshing to hear someone really tell you how it is.
Then we talked about 3D printing for the 2nd half of our conversation.
Number one tip:
If you are an entrepreneur trying to start a software business, don't try to teach yourself coding. Find a technical co-founder.
Contact info:
This week's episode is Sponsored by Onshape.
Onshape is the only cloud-native product development platform featuring professional-grade CAD and data management. With Onshape, you no longer need an expensive workstation – all of the heavy lifting is done in the cloud – things like rendering and creating large assemblies can be done on inexpensive devices.
Onshape is a professional tool like Solidworks. It was actually created by the same founders as Solidworks.
I have used Onshape and if feels just like Solidworks, with all the same commands. So, if you are a current Solidworks user, it's a very easy transition.
I highly recommend the engineers and product developers listening to consider using Onshape for their business.
You can try it for free at Onshape.pro/EngineeringEntrepreneurPodcast or click the link in the description.