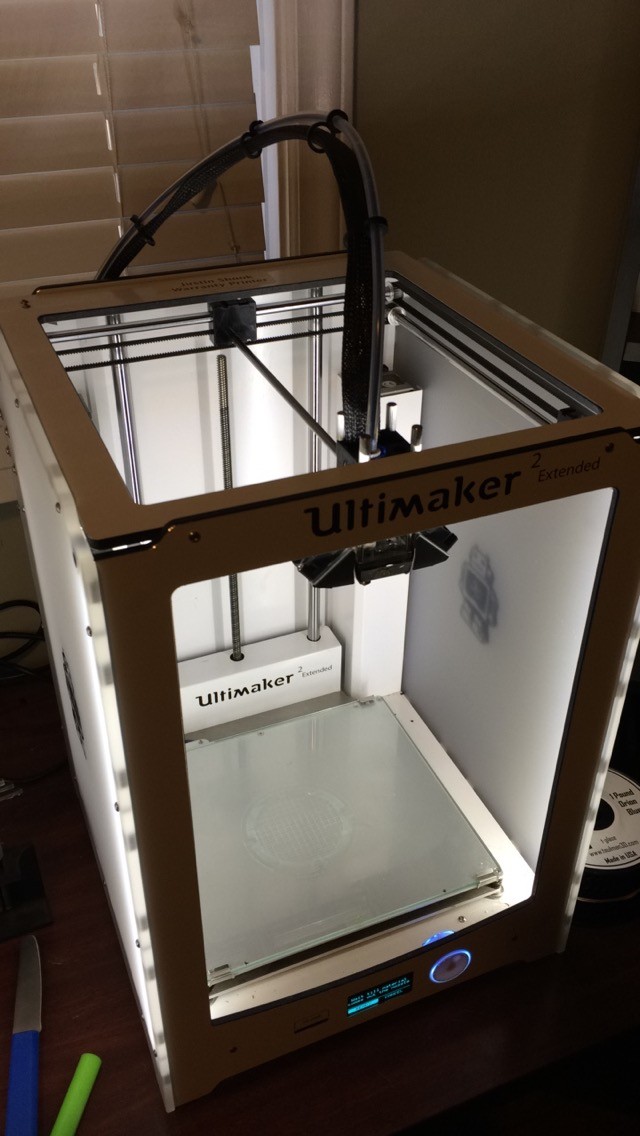 What are the best 3d printers? by @CADdesignhelp
Answer by Scott Tarcy:
Hi,

Scott Tarcy from CADdesignhelp.com, I will do my best to answer your question

This is a very good question and it is hard to answer, because the 3D printing market is changing so fast. Let me explain what is going on:

In the past few years, many important patents on 3D printing have expired (see this link for details: Many 3D Printing Patents Are Expiring Soon: Here's A Round Up & Overview of Them)

Because of these expiring patents, many new companies and technology have been allowed to be developed and sold. Things are changing rapidly right now, and it seems like everyday there is a better 3D printer available for less money.

I have experience dating back to 2007 with 3D printing, but I only purchased my first 3D printer about 1 year ago. I went with the Cube 3D printer because it was marketed as the easiest to use and I believed it. What I have learned is that all 3D printers have a learning curve and that 3D printing in general is not "plug and play". It took me about 1-2 months to get my Cube to print properly. What I like about it is that it has duel extruder, so it can print in 2 colors in one job. Or I can in one color and use the other extruder to make the supports. This printer also has a water soluable support material. What this means is that when the print is done, I can simply place the part in a bucket of water and the supports will wash away in an hour. Compare this to a single extruder 3D printer, where the support material and main material are the same. In this case, you have to manually remove supports, which can be a difficult and time consuming process. What I don't like about this printer is that the build volume is only 6 inches cubed and the material is overpriced (because you have to buy special cartridges).

A good friend and business partner, Justin Shook (High Quality, Low Price 3D Printing Services) has an Ultimaker Extended. I learned a lot from watching his printer and what I like about this printer is it has a larger build volume (roughly 9″ in X and Y and 12″ in Z). It also seems to  print a little faster than the Cube. This printer relies on the Cura software for controls. The Cube software does not give the user as many options controlling the print as Cura. What I don't like about this printer is that it only has a single extruder.

Both the Cube and Ultimaker are using what is called FDM technology. This technology melts a roll of material to build up a part layer by layer. Actually all 3D printing builds layer by layer. But FDM has a pretty large layer line. Look at this photo of a 3D printed latch that was made on my Cube.

You can see the lines that make up each layer of the part and this is what an FDM part always looks like. However, there are other methods of 3D printing. Another popular method is called SLA (stereolithography).  This technology works by using a laser to change liquid resin into a solid layer. SLA has layer lines as well, but the lines are so fine that you almost cannot see it.

I believe my next 3D printer could be an SLA printer. The part quality is so much higher than an FDM printer. However, the printer itself and the material is more expensive than a FDM printer. But the costs are constantly going down with advances in technology.

My summary is that it is hard to define what the best 3D printer is. There are so many tradeoffs between build size, part quality, options (like single or duel extruders), and cost (SLA versus FDM for example). I hope my article here gives you some insight into  a few 3D printers out there as well as some of the features.

If you have any more questions, please don't hesitate to contact me. My email is info@caddesignhelp.com
What are the best 3d printers?